---
Nandansons and Veerayatan: Elementary School at Rudrani, Kutch, Gujarat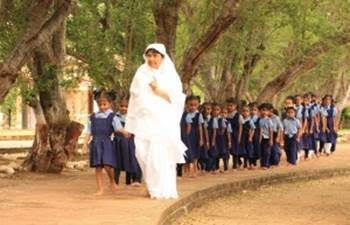 Ajay and Ankur and Gupta Family and Nandansons Staff are happy to partner with Veerayatan International to bring education to those in need and have a positive impact on the local community
The commuter Veerayatan Vidyapeeth Elementary School at Rudrani Village is a short distance outside of the city of Bhuj. The individual classroom buildings were architecturally designed, by a local Bhuj architect, in oval shape to be complementary with the round village houses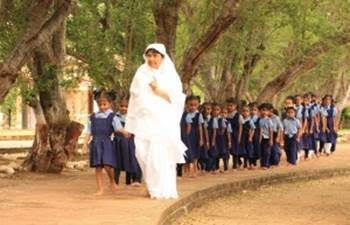 Started by providing free education for the children of families migrating from the border areas of Kutch after the earthquake in 2001
Students are provided uniform, books and stationery free of charge
This school in Rudrani Village is for the village children, many of whom are the first in their families to experience formal education
Free transport, a nutritious breakfast and midday meal are also provided
The school has become a focal point and place of hope for the community
Since its inception, there has been a vast increase in the number of girls at the school as local people are recognizing the importance of education for girls and women
The Elementary School goes through 7th grade.
The number of students has grown from 250 to 450 to 600 (with another 100-150 on the waiting list.). The plan is underway for accommodating up to 1000 students by 2015.